If you're looking for moving tips for your next Ottawa move, you've come to the right place. Moving to a new home is an exciting event, but the stress and overwhelming feeling of being unprepared can dim down the excitement and make the entire process unpleasant.
Whether you're relocating across town or across a whole country, getting from Point A to Point B will require lots of planning, preparation, and time. Staying organized and focusing on one task at a time is the key to making the process less stressful and time-consuming.
It can be difficult to avoid stress when you're moving but knowing what to expect and how to tackle any problems that may arise will make your move much more smooth sailing.
Moving allows people to have a fresh start, so make sure to follow the tips below to ensure a smooth and seamless transition.
Give Yourself Enough Time
The biggest cause of stress during a move is time, more specifically not having enough of it.
Although a stress-free move is hard to achieve, allotting more than enough time to get everything done will help ease some of the pressure. Start by figuring out approximately how much time it will take to fully pack up each room.
Be sure to give yourself some time for breaks, as being exhausted will slow you down and make the packing process longer and unpleasant.
Schedule enough time for other things, such as researching moving companies, setting up utilities in your new home, and tidying up your old home. Leaving everything till the last minute makes you prone to mistakes and will leave you feeling overwhelmed and frantic.
Stay Organized
As mentioned previously, organization is key. Even though it may seem obvious, start by creating a to-do list.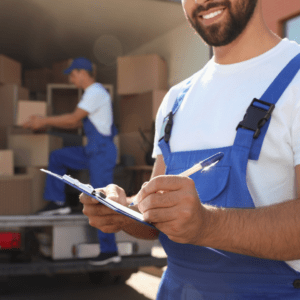 Sorting and labeling boxes will make unpacking much easier since you'll know what's in each box. Using transparent plastic containers will allow you to see what's inside each box, and unlike cardboard boxes, can be reused and have more space to fit in your belongings.
Besides packing up your home, make sure you keep all your important documents in one easy to locate place. A good way to avoid losing any important papers is to keep them all in a binder.
Making organization a priority will save you a few headaches and make the move immensely easier.
Hire a Professional Moving Company
Driving back and forth and taking several trips to move your belongings is both expensive and time-consuming.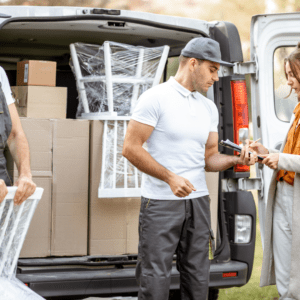 Allowing professional movers to take care of all the heavy lifting and transportation relieves a great deal of stress and allows you to focus on other tasks. Make sure to have the right-sized truck in order to fit all your belongings and to avoid making another trip.
When researching for a reputable and trustworthy moving company, be sure to check reviews and ask for recommendations from family and friends.
Count On Discount Moving & Storage for a Seamless Move
Moving can be one of the most stressful events in your life, and you should never have to do it alone.
Whether you need help packing up all your belongings, a moving service, or a place to keep some of your things for some time, we've got you covered. Our professional movers in Ottawa are more than happy to give a helping hand.
Our top priority is to make sure you have a completely stress-free moving experience so that you can start this new chapter of your life on a positive note.
Reach out to us to learn some more moving tips, to learn about our storage and moving services and to get a free, no-obligation quote today.